Colorado is a land of forests, mountains, and natural wonders — and for those who own Denver or Castle Rock real estate, there's no better way to spend a day outdoors than on one of the area's lush golf courses.

Between the top-tier clubhouses and a huge variety of landscapes, both tourists and residents love Denver's golf culture.

Below are six reasons why golfers love life in Denver.
Everything there is to love about Denver golf courses
Denver's wide selection of courses
The wide variety of fantastic courses makes the Denver golf scene eclectic and exciting. No matter what style of course you prefer, you can find your dream golf experience somewhere in Denver. For sprawling fields, head to
Todd Creek Golf Club
. If you're into dynamic, forested green, bring your friends to
Bear Dance Golf Club
. If you want to experience the stunning Denver elevation, check out
Fossil Trace Golf Club
.

Other highlight courses near Castle Rock real estate include Green Valley Ranch, Commonground, Riverdale Golf Club, Castle Pines Golf Club, TPC Colorado, and Arrowhead Golf Club.
Rocky Mountain landscapes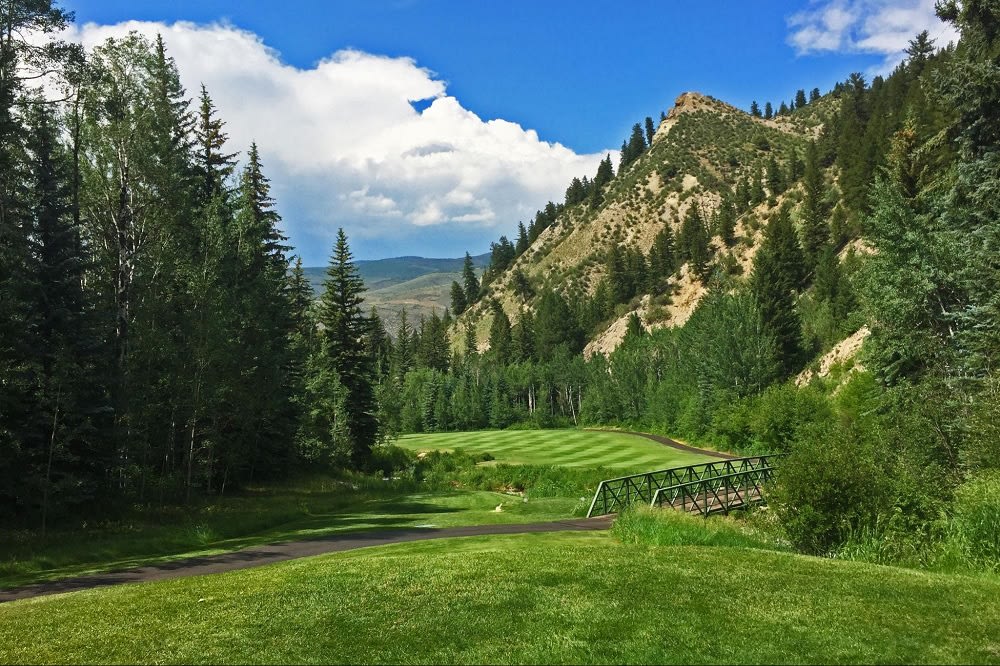 Denver golf courses thrill golfers with their beauty and mix of classic golf architecture with natural landscaping. Between the mountains and Denver's city-wide development, you can enjoy forests, rocky hills, flatlands, and even dunes. It all depends on where you go and what kind of round you're searching for.

The state's dynamic and varied landscapes are perfect for golf courses. The sandpits are sometimes natural parts of the terrain, and old-growth trees perfectly frame many Denver golf courses. Additionally, golf clubs near the hills, mountains, or valleys use elevation changes to create even more challenging and iconic links.
Denver golf resorts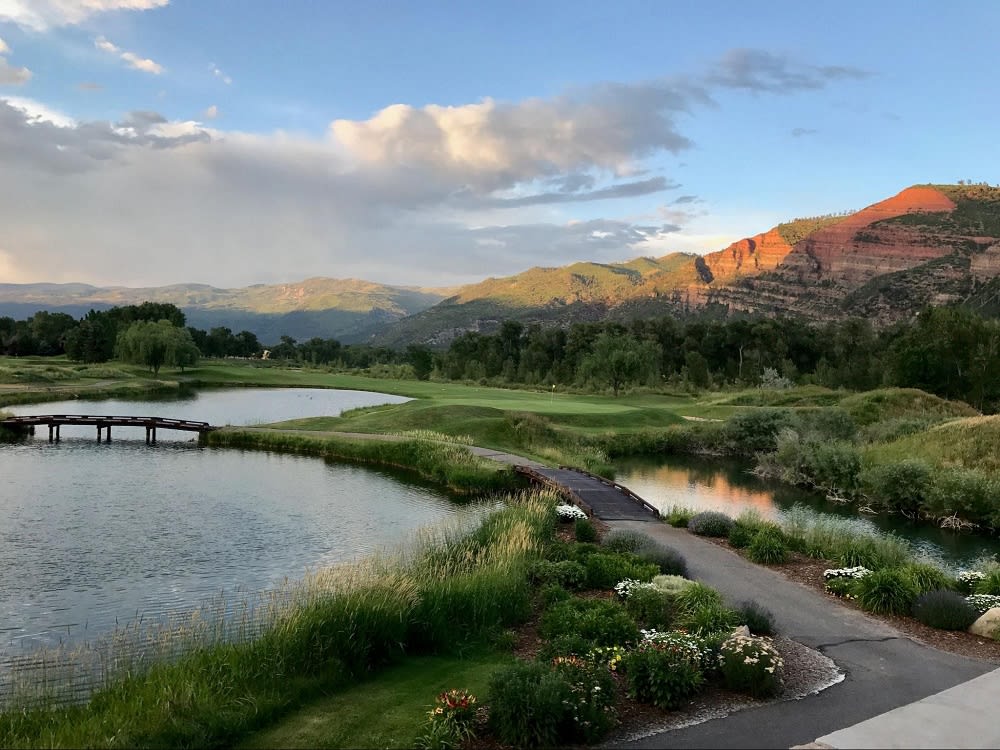 The ultimate getaway for golfers, golf resorts combine spa-level relaxation and golf, offering something beyond the game itself. It's easy for those who own Castle Rock real estate to escape for a little relaxation and pampering.
Some top golf resorts include the
Omni Interlocken Hotel
,
The Peaks
,
The Village
,
Park Hyatt Beaver Creek
, and
Cheyenne Mountain
. At any of these gorgeous locations, you can golf through some of the state's most breathtaking backdrops and also decompress with saunas, hot springs, spa care, local boutique shopping, skiing, and other fantastic Colorado luxuries.
Meanwhile, just an hour away from Denver is
The Broadmoor
, which has been named one of the top golf resorts in the country. The course is more than worth the drive from Denver, but your love for the location will only grow when you enjoy the added perks of its gorgeous spa.
Colorado golf events
People may prefer playing these Colorado courses for themselves, but it's not the only reason they love visiting the locations above. Events hosted at Colorado's elegant golf courses are unlike any other. Whether you need a venue for a wedding, banquet, family reunion, corporate party, or private event, one of these picturesque golf courses could be the place for you. Castle Rock real estate owners and golfers can take advantage of each course's pristine landscape, on-site catering, and convenient parking for special events.

Some popular courses in Denver host golf tournaments, where you can either show off your skills or watch some of the best golfers in the world compete. In 2022 the Colorado Golf Association worked with the local courses to host over a dozen events.
Excellent private lessons
Additionally, golf is such a popular sport in the Denver area that there are many programs offered outside the golf clubs. Entirely separate schools exist so that non-club members can improve their game.
The City of Denver Golf
offers classes for any golf-lover who wants a teacher.

Whether you've just bought a Castle Rock home and are new to both the game and the city, or you're a Denver local who needs a brush-up after some time spent off the links, golf instructors will help improve your play. There's no better way to learn to love a game than getting hands-on experience with a professional teacher.
Club restaurants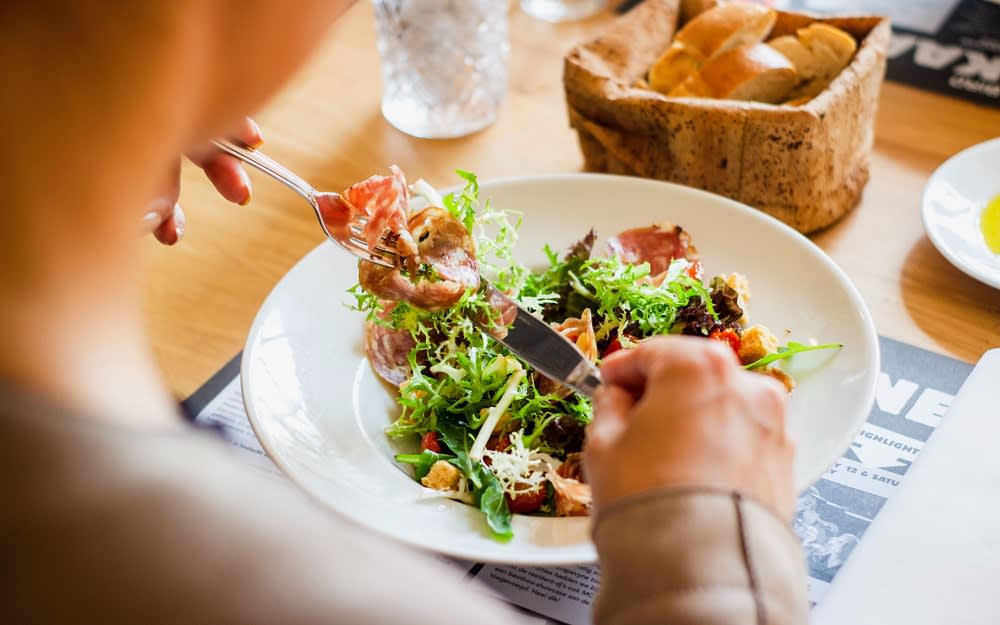 Though this isn't often the highlight of playing an amazing Colorado golf course, getting to eat at some delicious on-site restaurants is a major plus of being a Denver golfer. Many of the top golf clubs in Denver and around the country are known for their upscale restaurants, where club members dine between rounds. Fall even more in love with the Denver golf scene by eating at one of these fantastic clubs.
Teeing off your search for real estate near Denver?